Back to Shop
Winter Flower Workshop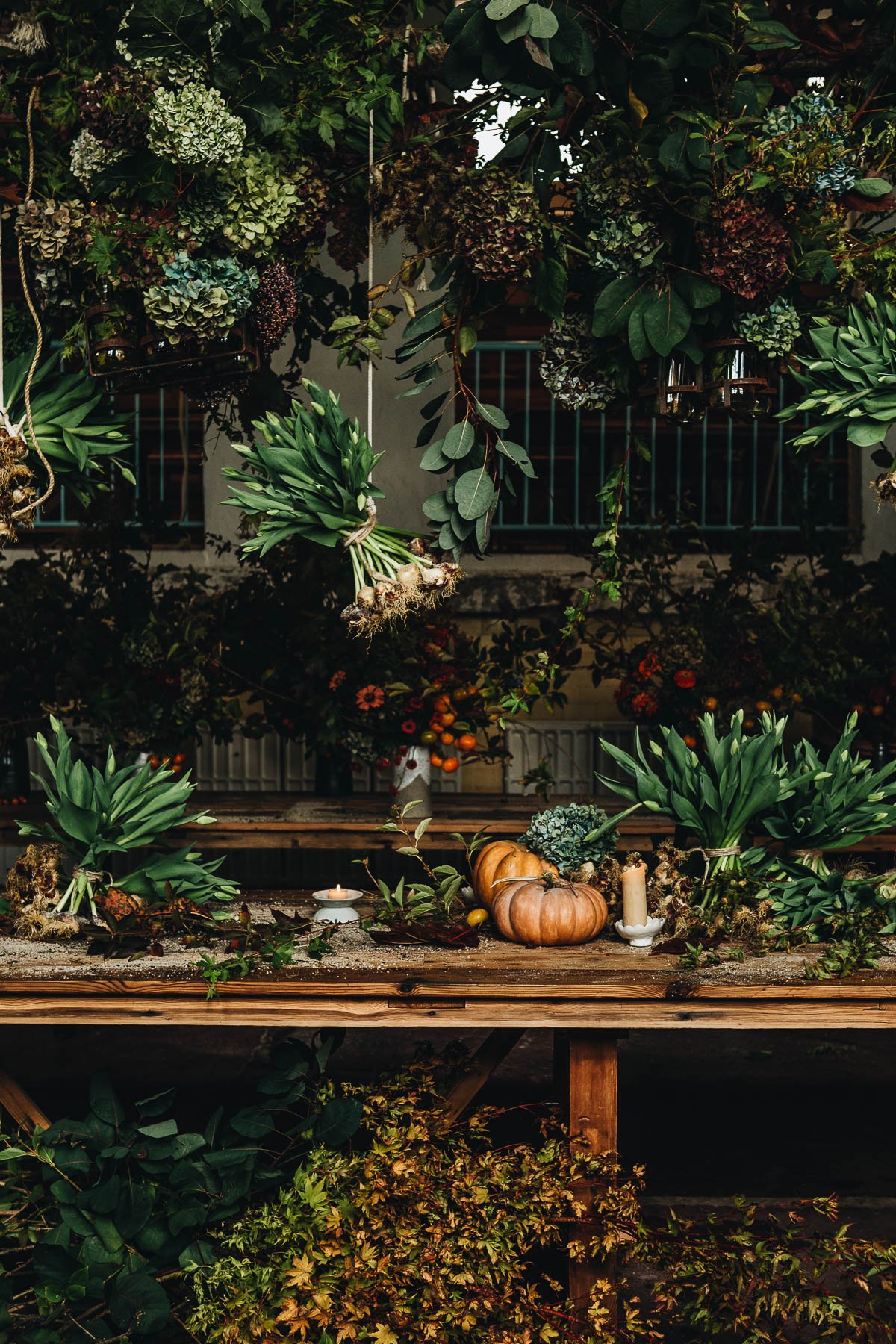 $

1,200.00
Sunday 22 July, 2018
9:30am - 4:00PM
The workshop will be an intensive day of creating and learning while being surrounded by an abundance of winter flowers and foliages in the beautiful surrounds of Butterland. Local, organic and seasonal food will be provided throughout the day, including a hot sit down lunch in the workshop. Finishing the day with cheese and wine.
Each student will receive:
• a custom made Bridget Bodenham ceramic vase, which you will fill with flowers
• a quality pair of secateurs in a Katie Marx & Wootten designed leather secateur pouch
• ceramic name badge
• a small chrysanthemum print
• a Butterland tote bag
• professionally shot images of the day
• and, of course armfuls of flowers to take home
SCHEDULE
ARRIVAL AT 9.30AM
Introduction and welcome to Butterland followed by morning tea and a brief chat.
MORNING
I will demonstrate creating one of my signature style vase arrangements followed by the students creating their own.
MID MORNING
Students will put together a big bundle of tulips on the bulb ready to be used as part of a large installation piece.
LUNCH
A local, homestyle sit down lunch and dessert will be served in the workshop.
AFTER LUNCH
I will share how I create large installation pieces. Using big branches and bundles of flowers together we will create a large space floral installation.
LATE AFTERNOON
We will finish the installation piece and areas will be set up for students to have their work photographed. A light afternoon tea and farewell chat

We will also have a range of vases and vessels from Bridget Bodenham, Skinny Wolf rosettes, Wootten and Katie Marx florist tool belts and prints available for sale if you would like to expand your collection.
Thank you!
I hope you will consider spending the day with me at Butterland being inspired and creating with all that's in season.
Places are limited so if you would like to reserve your spot be sure to book quickly.